As an archipelagic country and has a very strategic position, Indonesia plays an important role and becomes part of the world's trade routes. In the western part of Indonesia, the position of Batam Island which is close to the Malacca Strait is also one of the added values in supporting logistics activities and assisting the connectivity of Indonesia's development infrastructure.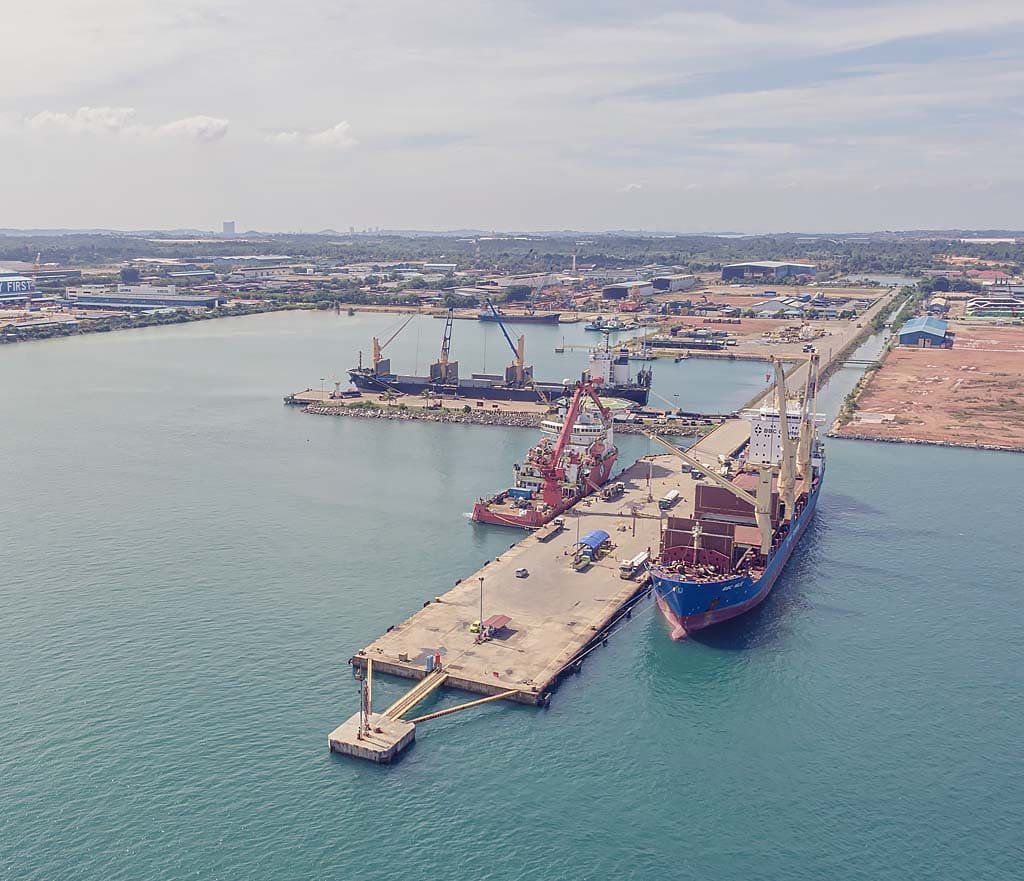 SCN Logistics Group exists as one of the providers of port and logistics services in Batam by prioritizing "Integrated Logistic Solutions".
As a port and logistics service provider company, having a total Port area of 58 hectares, SCN Logistics Group port is designated as one of the public ports in the free trade zone in Batam, Bintan, and Karimun by the Minister of Transportation, with an extremely strategic location close to the Strait of Malacca.
SCN Logistics Group port is a multipurpose port with a high level of safety and has been certified:
ISO 9001:2015
ISO 14001:2015
ISO 45001:2018
OHSAS 18001:2007
ISPS Code
SMK 3
Also received several safety performance awards for Incident-free operations for 5 consecutive years from 2014 – 2018.
SCN Logistics Group provides services: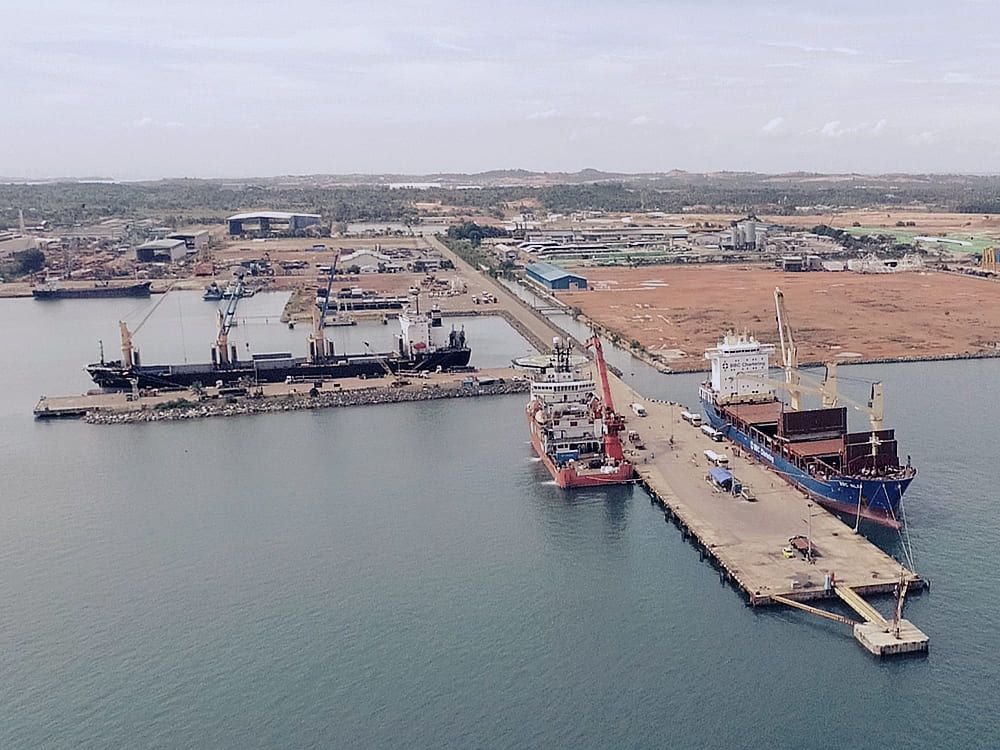 Jetty
Pilotage & Harbour Tug
Yard
Warehouse
Vessel Provision
Berthing
Navigation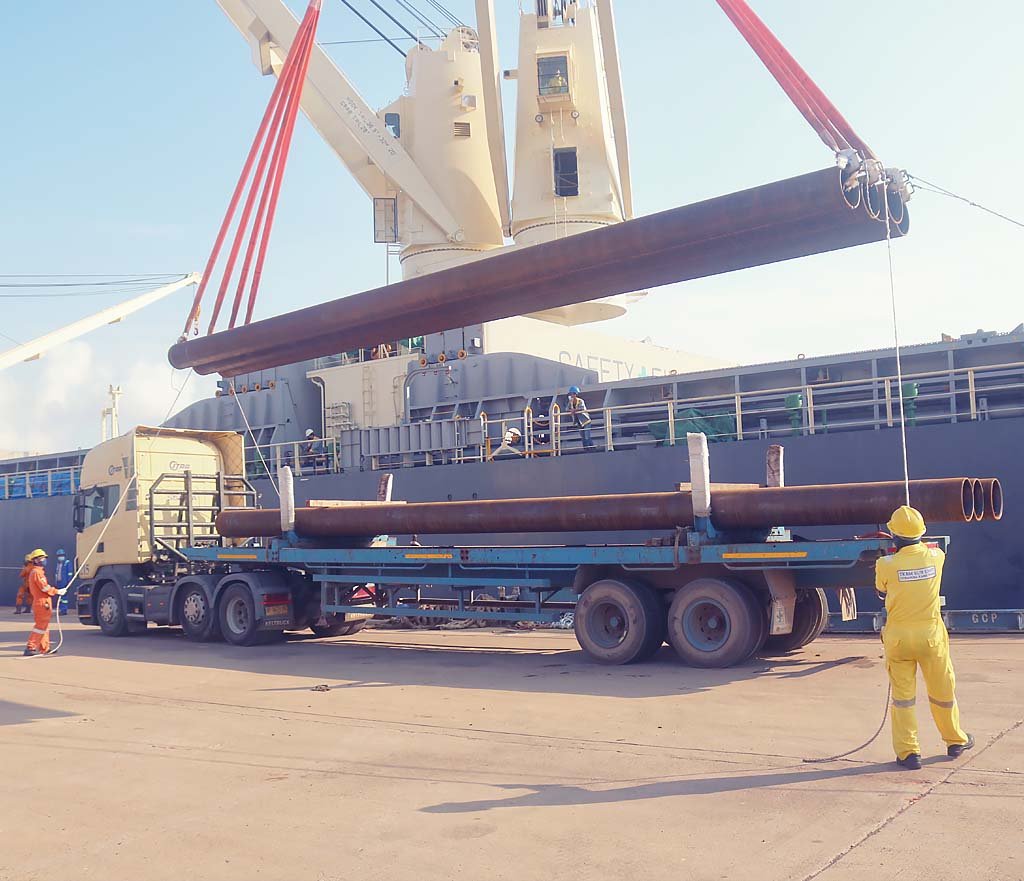 Stevedoring
Cargo Handling
Lashing – Unlashing
Heavy Lifting
Manpower Supply
Sea Freight FCL & LCL
Sea Freight Break Bulk
Air Freight
Trucking
Warehousing
Custom Clearance
Warehouse Management
Transportation & Delivery
Distribution Center
Project Cargo
Shorebase Services
Equipped with 6 jetties with various capacities, SCN Logistics Group port can provide services for various types of ships up to a maximum weight of 40,000 DWT. You can use our yard and warehouse facilities according to your needs.
Our material handling equipment has high safety standards, is certified, and is regularly maintained, so that we can ensure that our equipment operates properly and optimally.
SCN Logistics Group is committed to being an industry leader for port service providers and logistics service providers in the western part of Indonesia and aims to provide excellent and accurate Service, the best level of security, and high compliance in port activities and logistics services.