Quality, Health, Safety
and Environmental Policy
SCN Groups provides comprehensive business and competency in Integrated Port and Logistic Management, where Quality Management System, Health, Safety, and Environment as a priority matters.
Companies put employees' health, safety, and environment as a top priority with the quality and work productivity, business ethics, and costs.
The Company is committed to :
A. Compliance with customer requirements in accordance with the customary specifications and regulations.
B. Ensuring that the processes are delivering their intended outputs.
C. Reporting on the performance of the quality management system and on opportunities for improvement in particular to top management.
D. Make every effort for continual improvement on the effectiveness of the Quality Management System.
E. Ensuring that the integrity of the quality management system is maintained when changes to the quality management system are planned and implemented.
F. Comply with all government regulations and other laws regarding Quality, Occupational Health, Safety, and environmental.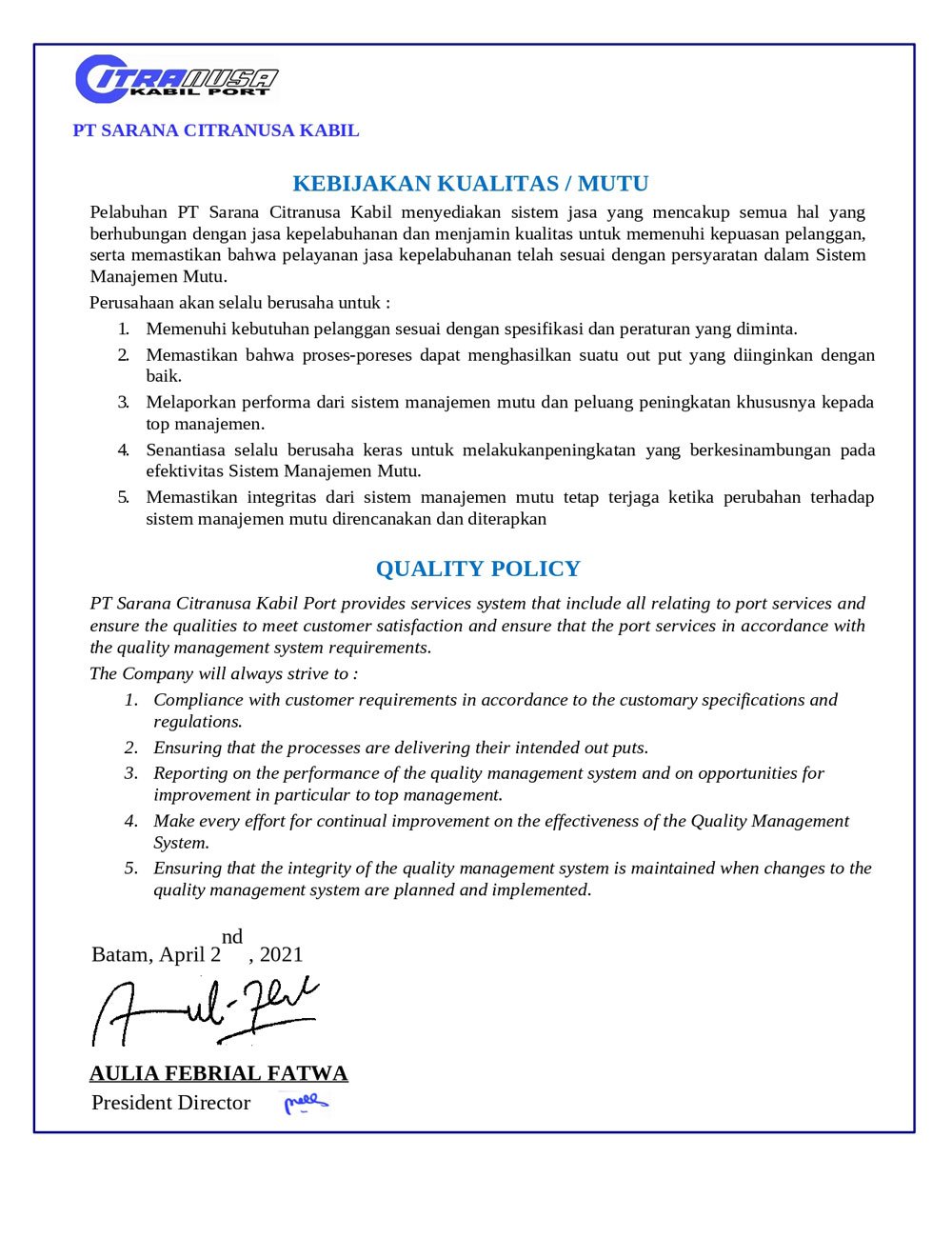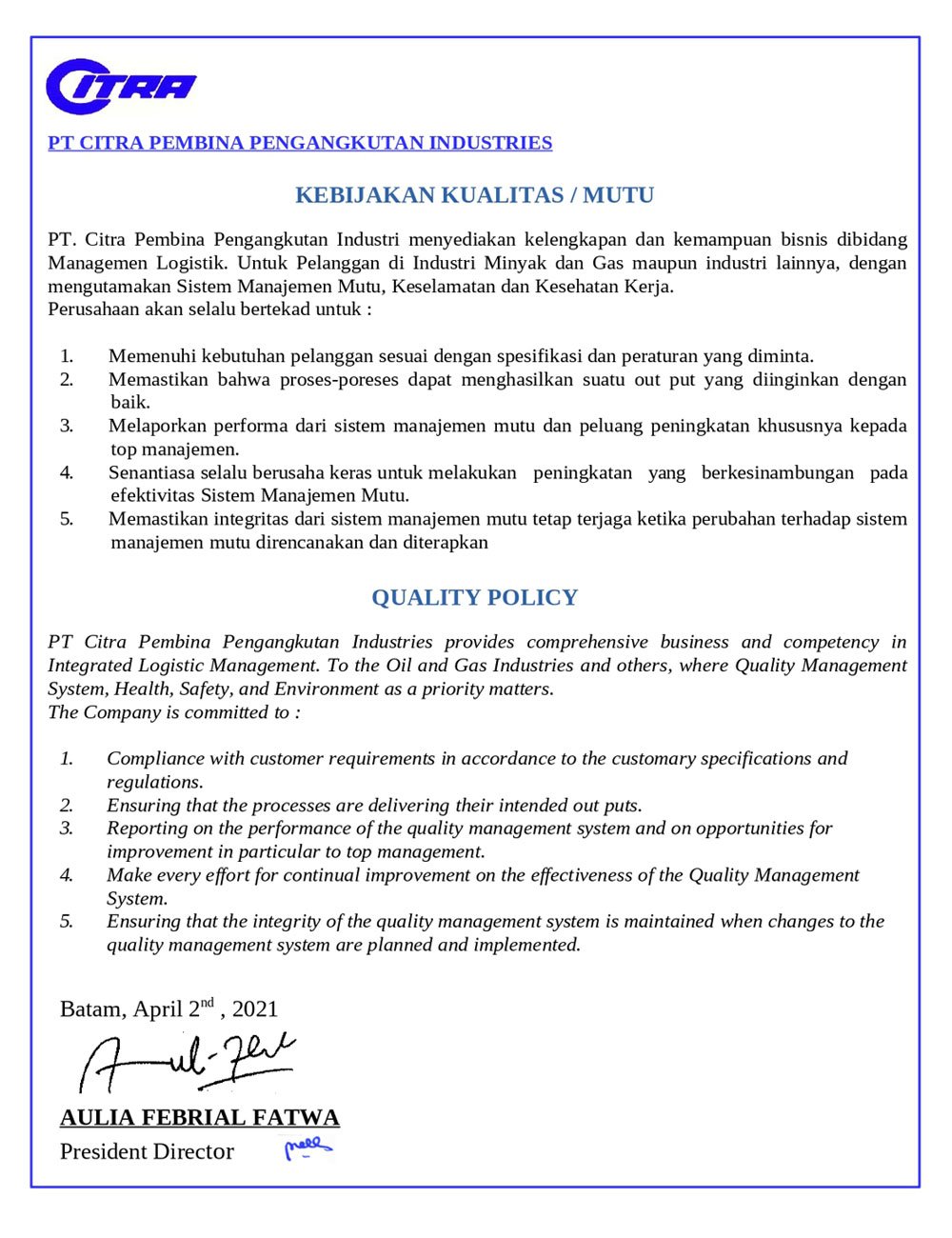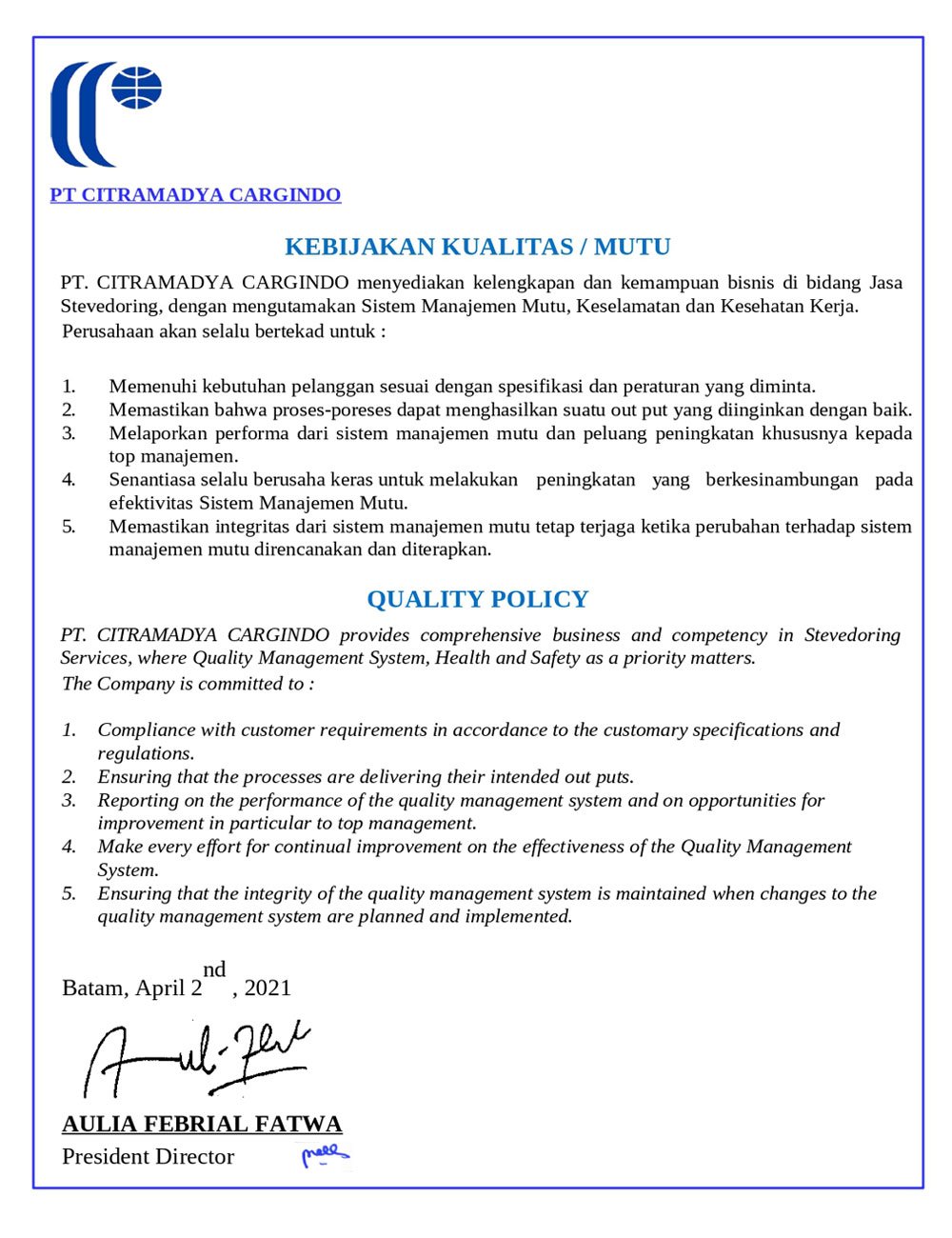 Traffic Plan & Traffic Sign
Fire Extinguisher, First Aid Box & Man Basket
Stand By Gensets & Lighting
For More Information
Please Contact Our Team